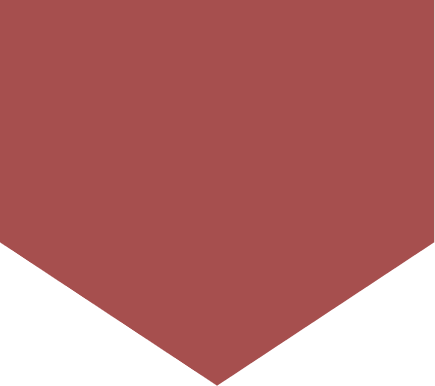 We promote Cambodian products, arts, and know-hows by supporting producers and retailers to access local and international markets

Cambodia is a land of resources, talents, and know-how, from natural wellness and food products to traditional arts and craft skills. Many producers and retailers of Cambodia have limited access to domestic and international markets due to fuzzy distribution channels and a lack of promotional expertise.
Our ambition is to promote Cambodian products and know how by supporting retail industries in Cambodia accessing local and international markets.
Our experts identify Cambodian businesses needs, producers as well as retailers, and accompany them in creating and optimizing their distribution process, from the project's conceptualization to the business operations' support Read more.
We accompany the main actors of the Cambodian retail industry
LOCAL PRODUCERS
Handicraft and Fine Art Decoration
Home and Fashion textiles
Processed Agroindustry
Wellness
RETAILERS IN CAMBODIA
Specialized shops
 Restaurants, Cafes & Bars
 Hotel's shops
 Souvenir shops
 Brand stores
 Shopping centers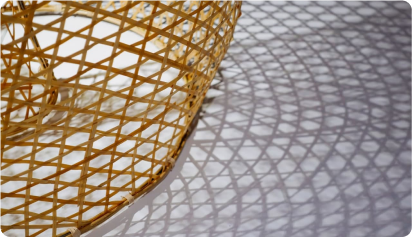 INSTITUTIONS IN CAMBODIA
Governmental
International organizations
Our network of experts covers all areas of retail business.
Our major competences are: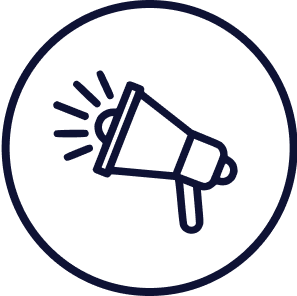 Marketing for producers and retailers
Markets Analysis
Marketing mix
Merchandising
Promotion
Sourcing
Producers' identification & qualification
Central purchasing agency
Master supplier
Custom made products / special order.
Consulting
Art and Craft curating
Accompanying and supporting institutions' programs
Advocacy for Cambodian products and cultural industry
Event organization (national or international fairs and events)
BRB has successfully fullfil promotions missions for Cambodian products, such as:
Made in Siem Reap Fair
Phnom Penh 2021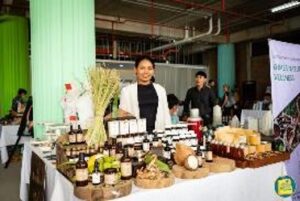 The main objective of the event co-organized with the French Chamber of Commerce, was to bring Siem Reap producers to Phnom Penh to give them a visibility and to provide them new business opportunities in the capital city:
Identifying and selecting the participants

Identifying and finding sponsors

Selecting the suppliers

Selecting and inviting the special guests (Excellencies, Authorities, VIP)

Creating the marketing strategy (branding) and the communication plan of the fair.
Pop-Up Asia
Taipei 2020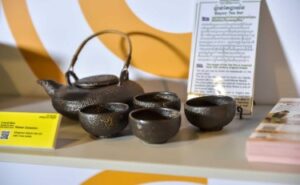 As part of Beyond Retail Business Cambodia's main mission to promote Cambodian brands / producers oversee, we created the Cambodian Pavilion during the fair, gathering 10 local brands in Taipei. We selected of Cambodian brands (10) and products (100) to highlight the best of Cambodian Home Deco products, matching with Taiwanese expectations and tastes.
In November 2021, BRB will again bring 12 brands to Taiwan Fair under the Cambodia Pavilion.
Dubai 2021
World Expo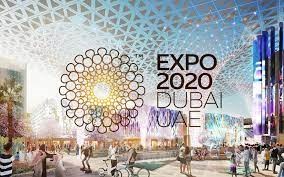 The Ministry of Commerce appointed B.R.B. Cambodia to manage the commercial area of the Cambodian Pavilion.
On this project, we identified relevant brands and products to showcase Cambodian culture and know how in Dubai and highlight the best of Cambodian products.
We are currently gathering around 20 local brands to represent Cambodian's know-how and talents in Dubai.
We aim to promote Cambodian's goods & services
WE BELIEVE IN CAMBODIA
Ancestral cultural legacy
Quality of local handicraft​​​ & arts
Proven production & processing capacities
Economic potential​​ & positive impact
WE ARE RETAIL TRENDSETTER With a catalogue of 100+ local producers and 10 000+ products
Cambodia is our home!
Years of experience in production and retail industry
Multicultural team with a global
understanding of both Cambodian and
international markets
we believe in sustainable and inclusive development
Knowledge & skills transfer
Professional training and empowerment
Support SMEs and promote compliance
Foster sustainable business models
We align with the global Sustainable Development Goals (SDGs).
Anne-Laure BARTENAY
Founding Partner
Expert in Communication & Marketing and Business evelopment for 12 years including 5 years in Cambodia.Graduated in foreign languages and marketing in Paris, she worked 4 years in a consulting business company in Paris as a marketing expert. Then, she moved to Cambodia where she worked for different organizations (Sala Baï School; Soieries du Mékong and Artisans Angkor) in the fields of Communication(brand management, communication strategy, Public Relations …), Business Development in Asia (points of sales and retail networks expansion),, Retail shop management (staff training and management) and Marketing (retail marketing strategy, marketing mix, customer experience, merchandising, store experience…).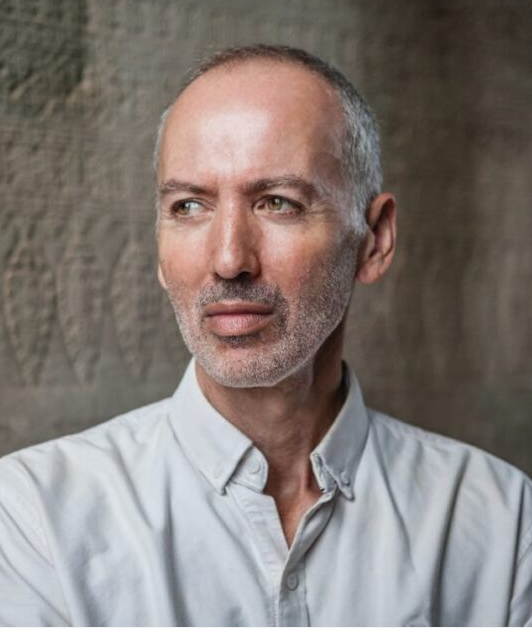 Pierre-André ROMANO
Founding Partner
Top Management positions for 20 years International and cross-cultural marketing expert in tourism, retail, and cultural products. Graduated in finance and politics, he started his career in tourism 32 years ago, with top management positions for the last 20 years. Trainer and teacher all along his career, he is passionate with marketing in cross-cultural environment. He is in Cambodia since 2014, first as General Manager of
the largest travel agency in the Asia (Exo Travel), then as CEO of Artisans Angkor, biggest producer and retailer of cultural goods in Cambodia with 1200 employees, 9 POSs and 48 workshops. He is also currently President of the Artisan's Association of Cambodia, and of the Siem Reap French Chamber of Commerce, as well as active member of the Government / Private Sector Forum on tourism.
Eric Mousset
Founding Partner
Eric Mousset is an international consultant delivering technical assistance in development aid projects. He has been working in Cambodia since 2007 and engaging fully in a variety of private sector, public sector and civil society development projects in the Kingdom: from programmatic suggestions regarding a smart city development project for the Sihanoukville city (ongoing) to the drafting of an SME Development Policy; to reviewing drafts of the E-Commerce Law as part of public consultations; to the chairmanship of the French Chamber of Commerce in Cambodia; to an analysis of the employment market demand in terms of postgraduate students' skills; to a large-scale study of household welfare in rural areas; to lecturing Business ethics and Corporate social responsibility topics at postgraduate level at the Royal University of Law and Economics (RULE); to an initial capacity building assignment in an ICT-driven social enterprise in 2007.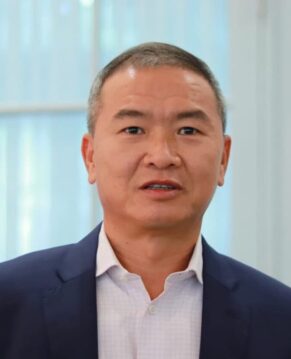 Meng Hieng
Founding Partner
MENG Hieng is a Cambodian serial entrepreneur with interests in a wide range of family entertainment and education related businesses. His most recent partnerships in 2019 are Angkor Wildlife and Aquarium (a new Animal theme park, opening in 2021) and Angkor Eye Co. Ltd.. He continues to act as partner in and Managing Director of WOWDY Co. Ltd. (Water and Amusement Parks at Aeon Mall, Sen Sok City, founded 2016): ANNAM Cambodia (Food & Wine import as well as Cosmetics retailing under the brand Yves Rocher, since 2015); Kids City Asia Co., Ltd. (Edutainment and playground parks started in 2013) and EXO Travel Co., Ltd. (since 2000). In the education sector he is founder and Managing Director of Monument Books & Toys (founded in 1994 and now the largest international bookshop chain in the country ) as well as the United Knowledge Co., Ltd. which has supplied educational and ESL learning materials to schools since 2009 – UK is the exclusive distributor for world leading ELT publisher Oxford University Press in Cambodia. His dedication to promote the country and to empower and educate the young generation is exemplary and remarkable.
HEAD-OFFICE CAMBODIA:
SIEM REAP
#332, Siem Reap River Road, Wat Damnak village, Siem Reap Province, Kingdom of Cambodia
Pierre-André ROMANO, Founding Partner
Tel.: +855 12 811 234 (WhatsApp/telegram/line)
Mail: par@brb-cambodia.com
Confluences Building I, Aquation Diamond Island #540 Koh Pich Street, 120101 Phnom Penh
Kingdom of Cambodia
Anne Laure BARTENAY, Founding Partner
Tel.: +855 92 781 042 (WhatsApp/telegram/line)
Mail: alb@brb-cambodia
Eric MOUSSET, Founding Partner
Tel.: +855 98 988 369 (WhatsApp/telegram/line)
Mail: eric@brb-cambodia.com
Meng HIENG, Founding Partner
Tel.: +855 97 918 8888 (WhatsApp/telegram/line)
Mail: meng@brb-cambodia.com